Benefits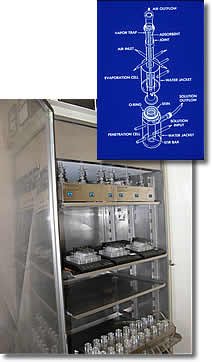 State-of-the-art, in-house services provide an expedient, cost-effective method for optimizing topical delivery systems.
Individual attention, technical expertise and efficiency designed to accommodate tight schedules for new development.
Affiliation with a broad network of scientific and regulatory experts, manufacturers and testing laboratories that can be coordinated to provide comprehensive client support.
Client ownership of product formulations and custom pharmacodynamic test results, facilities equitable licensing and contractor negotiations.
Development of specifications and manufacturing procedures assure that new products are made with uniform, consistent quality.